THE APPROACH – ESTABLISHING THE RIGHT CAUSE -COMPREHENSIVE DIAGNOSIS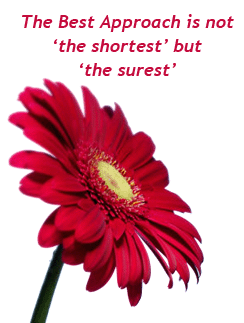 FEMALE FACTORS:
A Total monthly cycle of the woman is followed with different investigations on appropriate days to ascertain the cause:
Day 1
: Recording the clinical history and infertility Counselling
Day 2
: Hormonal Profile : FSH, LH, Prolactin, Thyroid Profile, Testosterone, Insulin, AMH, etc.,
Day 8-9
: Hysterosalpingogram – HSG
Day 12-15
: Ultrasonography – For Folliculometry and Ovulation pattern.
Day 21
: Progesterone evaluation
MALE FACTORS:
On any day of the above days, Husband's Complete Semen Analysis, Culture & Sensitivity, Incubation & Layering are done with a sexual abstinence of 3 Days.
By the end of the cycle, a reasonable provisional Diagnosis is made.
Diagnostic Laparoscopy, Hysteroscopy are also done in required cases.