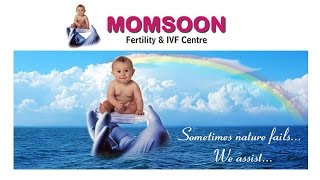 Testimonial - Balasubramanya
"It was 6 years since our marriage that we did not have a child & we did meet 3-4 doctors during this period to undergo treatment but there was no progress & lost hopes even during the course of treatment. We decided that MOMSOON Clinic re...
Testimonial - B Priya
"I am so grateful and thankful to this MOMSOON Fertility Centre. Dr Ravindranath and Dr Sabitha Girish are like GOD to me personally. The very first day we met Dr Ravindranath, we got all positive energy and hopes that we will definitely have a ch...
Testimonial - Chaya - Aravind
"Service in MOMSOON Clinic is good and Dr Ravindranath is a gem of a person"